Check out the new MOPS website for announcements, calendars, and more!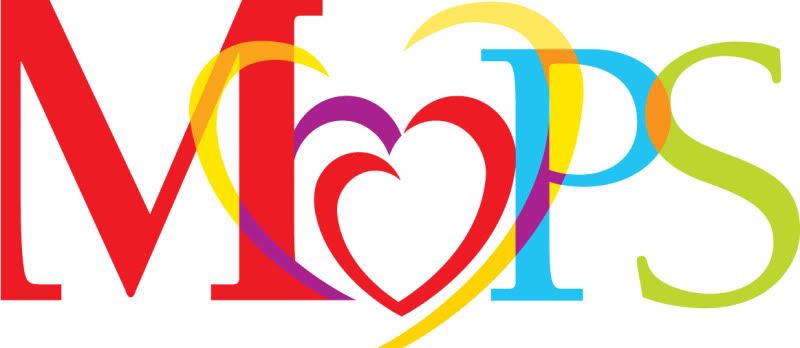 What is MOPS?
MOPS stands for Mothers of Preschoolers, a program designed to nurture mothers with children from infancy through kindergarten. MOPS is dedicated to the message that "mothering matters." Better moms raise better children and make the world a better place.

MOPS helps mothers find friendship and acceptance, develop mothering skills, and promote spiritual growth. The women are of many ages and backgrounds, but share the same desire - to be the best mothers they can be.
How does MOPS work?
At each meeting the moms meet in specific table groups -- a great way to get to know other moms! Each meeting is unique, but there are always the basic elements such as food, special speaker, discussion, prayer, craft, and, of course, time to just chat! Our speakers deal with issues such as marriage, parenting, womanhood, family relationships, and many other practical "how-to" topics, given from a biblical perspective.
The MOPS group meets from 9:00-11:00am on the 1st & 3rd Tuesdays of the month. Our morning group offers a quality childcare program. MOPS fills up very quickly! We are limited in enrollment because of childcare space and required ratios. Therefore, we encourage early registration! New registration is accepted based upon available childcare space, which may vary for different age groups.
What about my children?
The great thing about Morning MOPS is the fact that your children have a safe and fun place to learn. Our MOPPETS classes have a quality, curriculum-based program, which is included in your registration fees. There is no childcare provided for our evening MOPS program.

How do I register?
Participants in MOPS are asked to contribute to some of the expenses for the program, including refreshments, speaker fees, crafts, and printed materials, as well as yearly dues paid to MOPS International. The remainder of the cost is underwritten by Northern Hills Church. If these fees present a financial hardship, full and partial scholarships and "time payment" plans are available. It is our desire that every woman is given the opportunity to be involved in MOPS.

Fees: $24.95 non-refundable registration fee
$45 quarterly fee
|

For more information, please contact mops.nhcc@gmail.com.